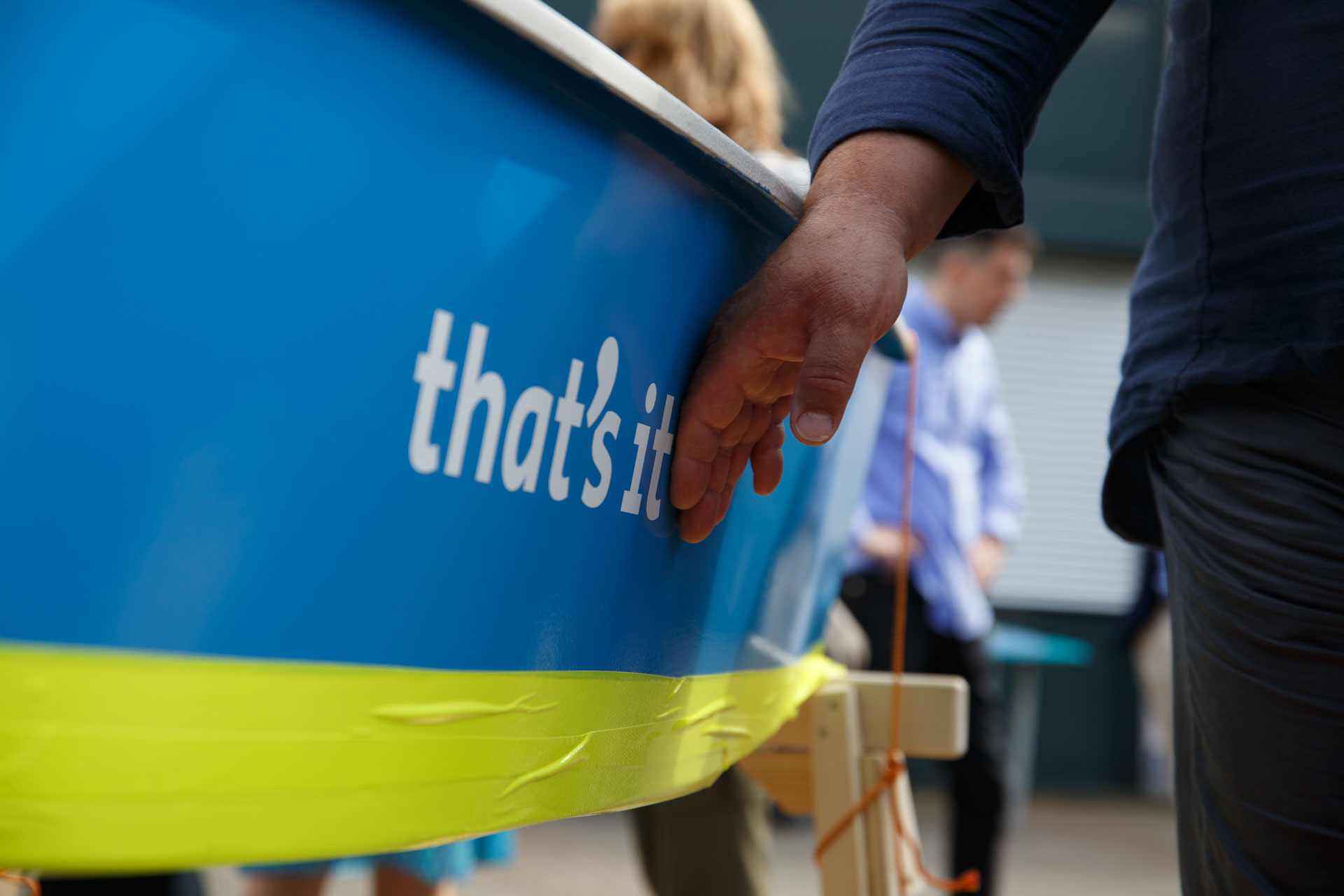 GIVEN BY NATURE.
THE PROBLEM.
WHAT IS FOULING?
Fouling is the unwanted growth of organisms on the part of ship and boat hulls that is under water. First bacteria and microorganisms settle = so called micro fouling. Then larvae and spores, from which larger organisms form = so-called macrofouling. The hard marine fouling is called hard fouling. The soft fouling is called soft fouling. Fouling can massively impair the functionality of a boat. It increases the driving resistance. This leads to increased energy consumption and possibly loss of maneuverability.
HOW IS FOULING COMBATED TODAY?
By applying a special anti-fouling coating to the hull of the boat. The thicker, the more the fouling is slowed down or prevented. But: These coatings contain biocides or heavy metals such as copper and zinc. And: As a rule, the coating must be renewed every year.
THE CONSEQUENCES:
The current anti-fouling massively pollutes people and the environment – and causes high costs. In 2018* alone, up to 400 metric tons of microplastics entered German waters as a result of underwater coatings containing biocides or metals. Of these, around 70 tons were contaminated with copper and around 20 tons with zinc. The sediments in marinas are so heavily contaminated that hazardous waste is produced during dredging. This has to be disposed of at high cost. Cleaning of the boat hull and renewal of the coating are only allowed on land at great expense. Violations are an administrative offense. *Source: Federal Environment Agency 2018
EFFECTIVE.
THE TECHNOLOGY.
that's it® PURE WATER PROTECT is a so-called easy to clean functional coating for use under water. It seals the surface of the boat hull pore-tight. The pore-tight, smooth surface provides a particularly durable and abrasion-resistant thin protective layer. Bacteria, microorganisms and larger organisms have great difficulty settling. Only barnacles still have to be removed. And: Due to the low water resistance of the smooth surface, the boat requires less propulsion power and fuel and is easier to maneuver
PRACTICAL.
THE APPLICATION.
that´s it® PURE WATER PROTECTis ideal for self-application.
1
Clean hull completely from dirt, oils and greases.
2
Thoroughly rinse cleaned surface with clean tap water and allow to dry.
3
that´s it® PURE WATER PROTECT wipe on very thinly and evenly horizontally or vertically with a single-wash brush. A layer thickness of approx. 5μm is sufficient.
4
Allow the hull to dry for about 2 to 3 hours. The surfaces will then be firm to the touch.
5
After 48 hours at a minimum of 20° launch boat again.