PURE TOUCH 730.
EFFECTIVE FOR UP
TO TWO YEARS.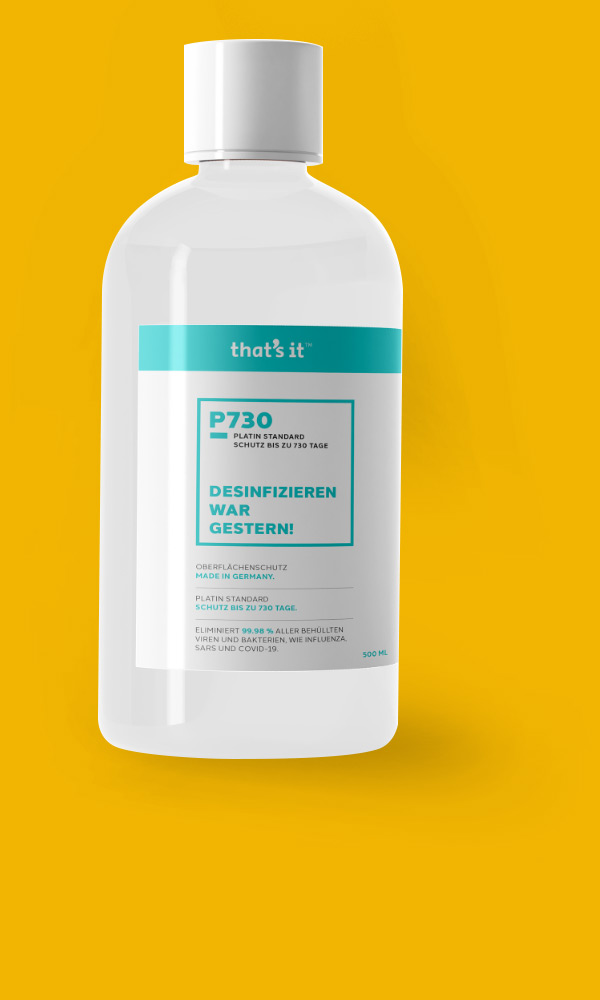 STRONG AGAINST VIRUSES
AND BACTERIAS.
that´s it® PURE TOUCH 730is a completely new solvent-based surface coating. solvent-based surface coating. Wafer-thin, transparent and absolutely invisible. Once applied, that´s it® PURE TOUCH 730 protects the surface for up to two years. During this time only conventional intermediate cleaning is necessary, but no disinfection.
UNIVERSAL.
SCOPE OF APPLICATION.
All surfaces with which people come into contact. Doorknobs, handles, tables, chairs, stair railings, laptops, etc.In Hotels,
In hotels, restaurants, office buildings, schools, clinics, private buildings, transportation, etc.
With almost all materials. PVC, plastic, aluminum, steel, imitation leather, painted wood, etc.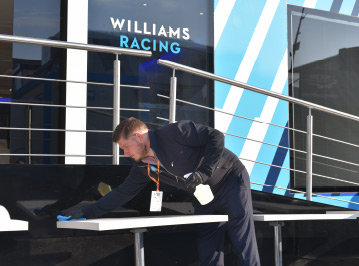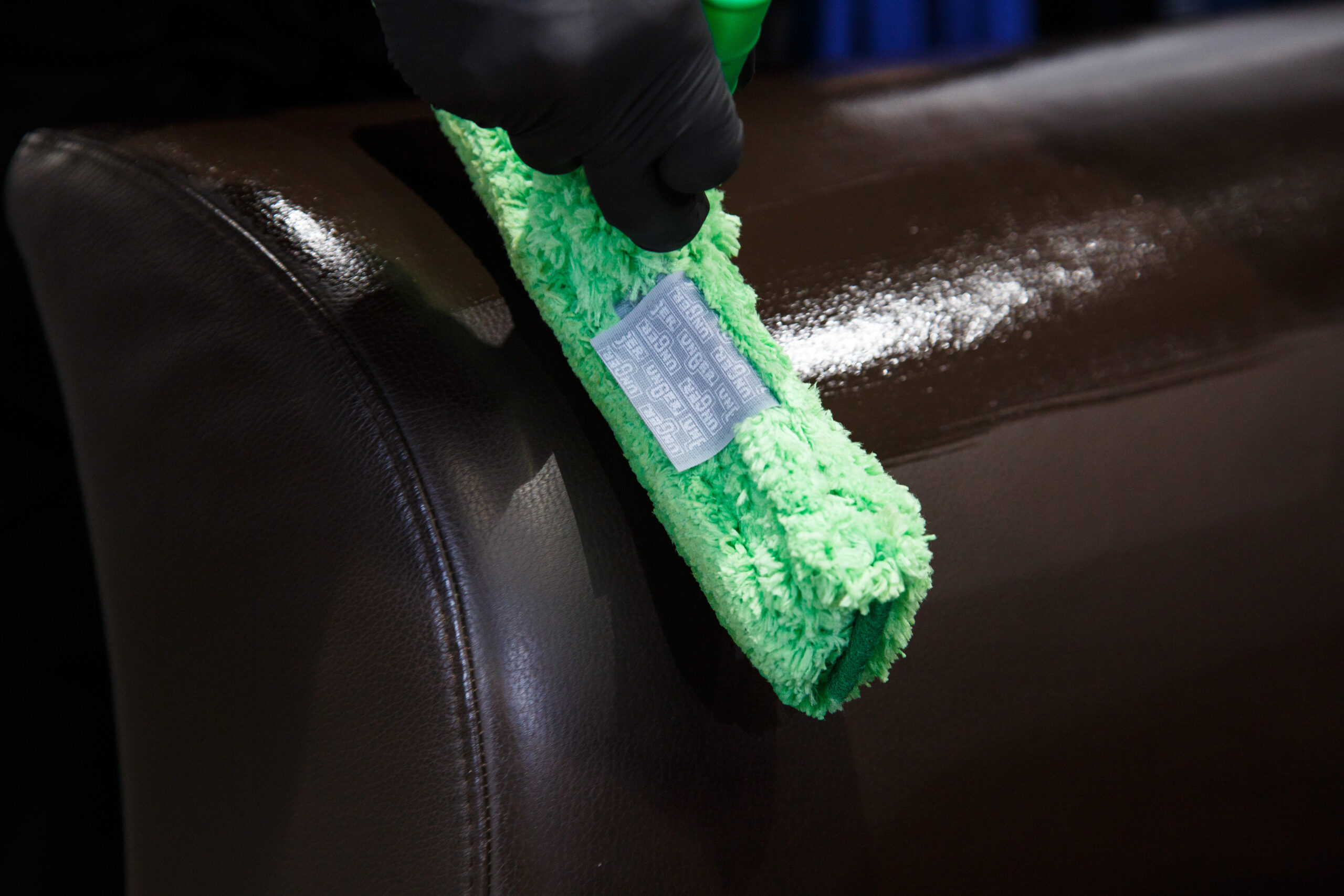 ICREASE HYGIENE.
REDUCE COSTS.
WHAT PROFESSIONALS FROM DIFFERENT INDUSTRIES SAY ABOUT THAT'S IT®.

AS A DEALER, I WANT TO OFFER MY CUSTOMERS ONLY THE BEST ONLY THE BEST IN EVERY RESPECT THIS ALSO INCLUDES THE BEST POSSIBLE HYGIENE. I'm now relying on THAT'S IT
MATTHIAS KREYSING, OWNER SPORTS STORE
Watch Video

We have decided for the That's it surface coating because we want to give our guests back a piece of freedom and safety back to our guests. And of course also to protect our employees. want.
Jan Minik, Head of Gastronomy Schloss Solitude
Watch Video

When it comes to safety and hygiene, it is important to have a good important to have a good partner at your side. side, especially when there is a lot of public traffic. With That's it®, we have finally found one. found it.
Robin Schuster, CEO "Die neue Welle"
Watch Video

As a mobility provider with thousands of customers in our vehicles and stations, we bear a particularly high responsibility for the hygiene safety of our company. With THAT'S IT, we are convinced that we can fulfill this responsibility 24/7, because the effect of disinfectant solutions is gone in seconds. seconds. As an innovation partner, we also try also try to constantly develop the product further. In the interest of all of us, we wish that as many companies as possible follow suit as quickly as possible.
Melanie Lammers, Head of Marketing STAR CAR GmbH
Watch Video

ALWAYS DISINFECT ALL EQUIPMENT? MY PEOPLE ARE FITNESS PROFESSIONALS, NOT CLEANING PROFESSIONALS.
Peter W, CEO Fitness-Studio

FOR US, HYGIENE IS A MATTER OF LIFE AND DEATH. WE MAKE NO COMPROMISES.
Lena M. Hygiene Officer Hospital

PEOPLE WHO FEEL UNSAFE ON BUSES AND TRAINS DON'T USE THEM. WE CAN'T AFFORD THIS LOSS OF PASSENGERS.
Thomas Q., Hygiene Officer Public Transport
ACCURATELY CALCULATED.
THE COST REDUCTION EFFECT.
Average turnover per hotel with approx. 150 to 200 rooms is 35.000 to 40.000 EUR net for PURE TOUCH on 2 years
This is approx. 800 to 1,100 m² to be coated with PURE TOUCH in the rooms, lobby and all other areas.
Price per m² is about 42,00 to 35,00 EUR
Converted, this means in the example:

150 Rooms and 35T€:

233,30€ per room for 2 years
1.458,30 € per month for the whole house
0,32€ per room per day as cost factor