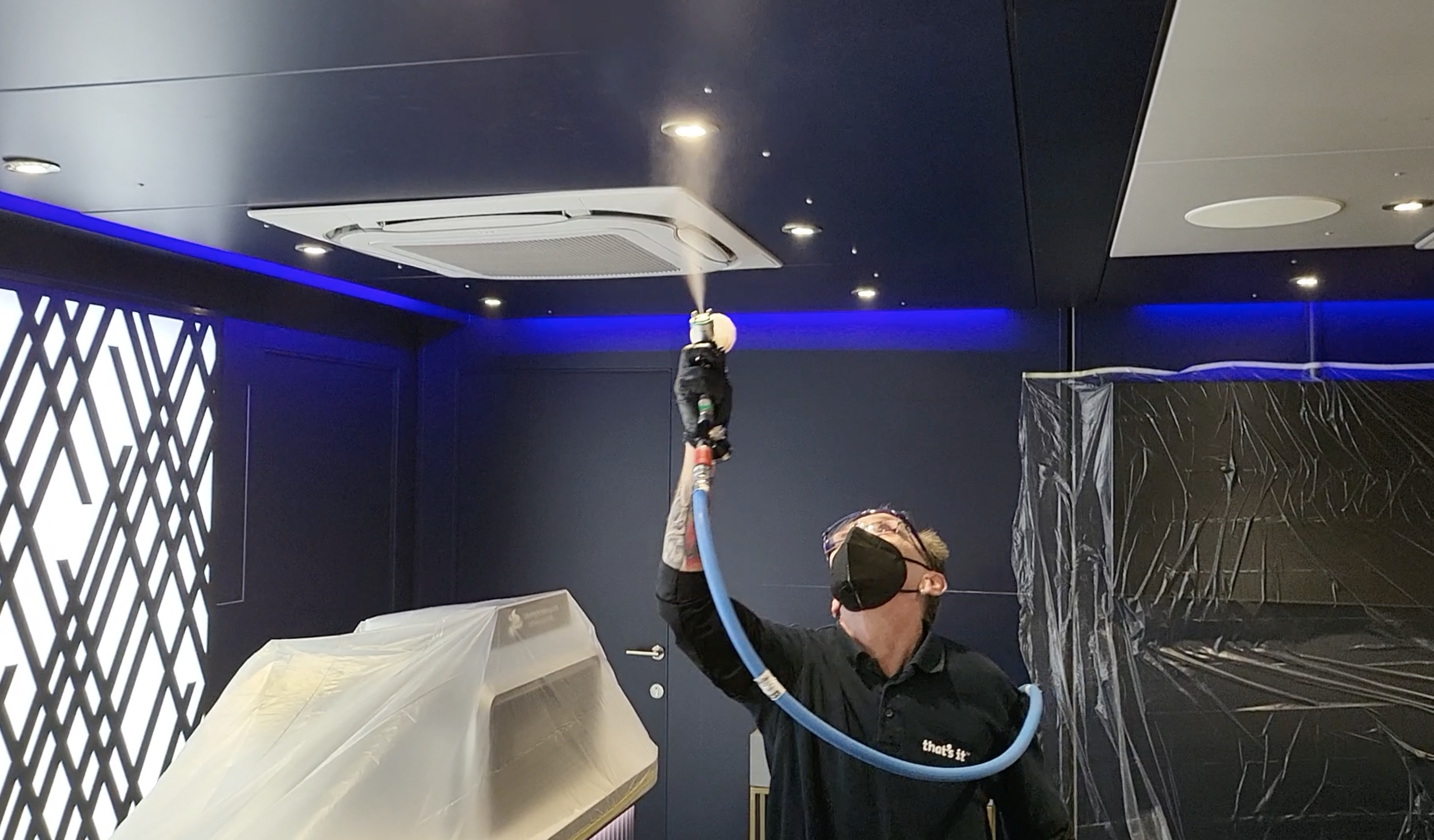 FOR THOSE WHO WANT
TO KNOW EXACTLY.
BRISANT.
THE PROBLEM.
WHY ARE VOC GASES SO DANGEROUS?
VOC gases are so-called volatile compounds. They escape, for example, from plants or solvents in furniture, evaporate even at room temperature and can cause fatigue, headaches and allergic reactions, among other things. Also with long-term consequences. Filter systems that filter such small particles from the air are not yet available to end consumers.
WHY IS FINE AND ULTRA-FINE DUST SO HARMFUL?
Dust particles are carriers for a wide variety of hazardous substances. The smaller the dust particles, the greater the risk of disease. Studies by the WHO have shown: harmful effects can be expected even at the lowest concentrations of fine dust. They also show: 5% less particulate matter can extend a person's life by about 4 years. Outdoors, there are limit values. Indoors there are not.
DISRUPTIVE.
THE TECHNOLOGY.
that's it® PURE BREATHE is air purification with the sheer power of light and oxygen. Harmful particles such as viruses and bacteria, but also dust, are eliminated from the room air with the innovative PURE RESPIRE SHIELD SYSTEM. More precisely: transformed into water and CO2 by means of photocatalysis under the influence of light.
The special thing about it: through many years of research, this photocatalysis has been optimized in such a way that it works not only with UV light, but also with artificial and natural light. That means: that's it® PURE BREATHE works all day – and at night, too. Without interruption. A true game changing technology for effective air purification.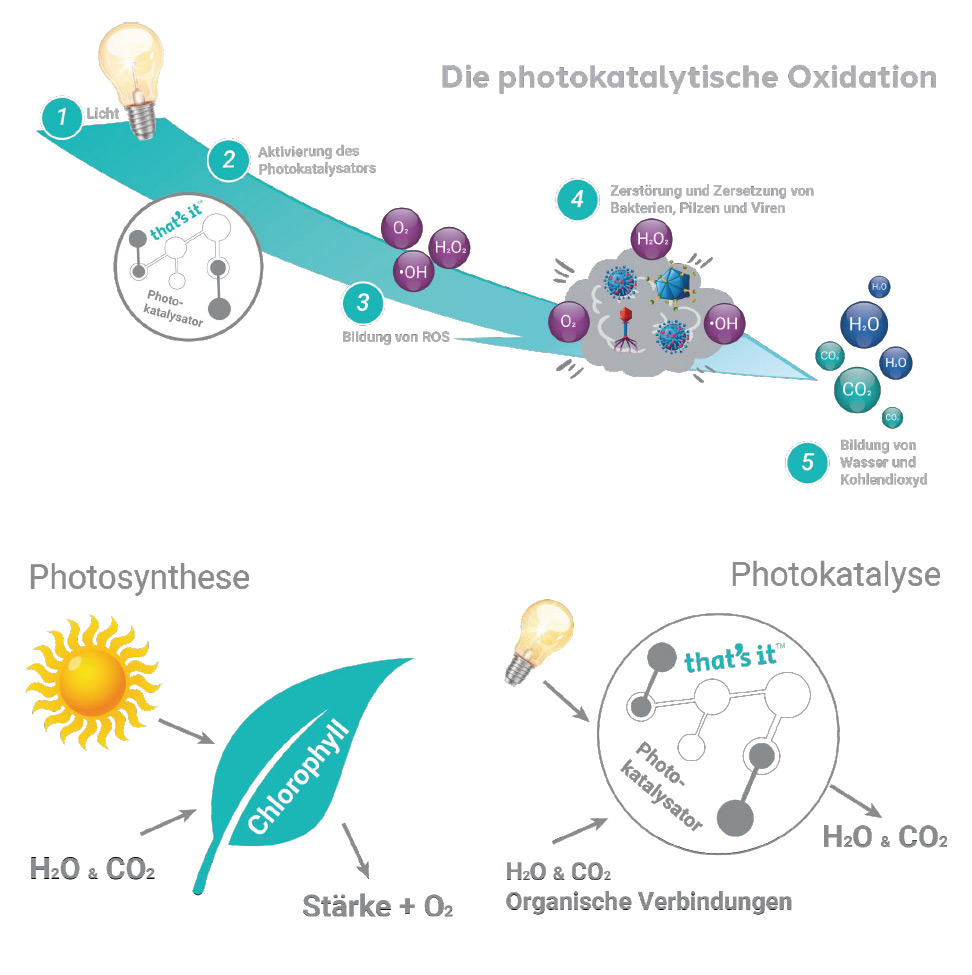 EFFICIENT THROUGH PHOTCATALYSIS.
AIR PURIFICATION – WITH THE SHEER POWER OF LIGHT AND OXYGEN


CHILDPROOF.
THE
APPLICATION.
that's it® PURE BREATHE is suitable for all mineral and powder-coated substrates. Simply apply to walls or ceilings. Either paint using the do-it-yourself method or have it sprayed by one of our specially trained specialist companies.
Ask us for the specialist company in your area.
TESTED AND PROOFED.
THE EFFECT.
Namhafte Testinstitute bestätigen: that´s it® PURE BREATHE wirkt.