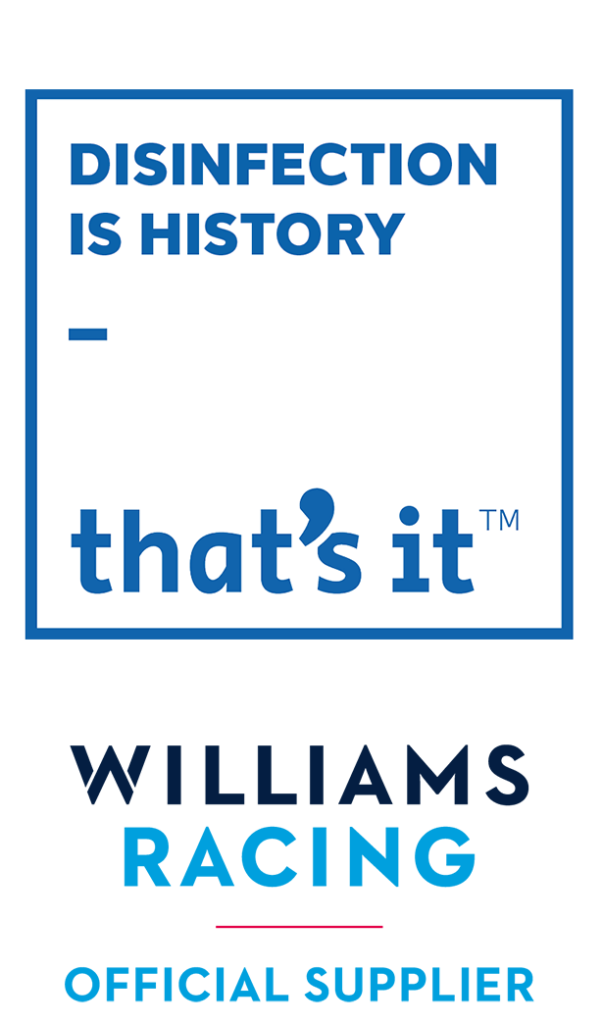 Official partner
of
Williams F1
Berlin/Grove, Jan. 24, 2022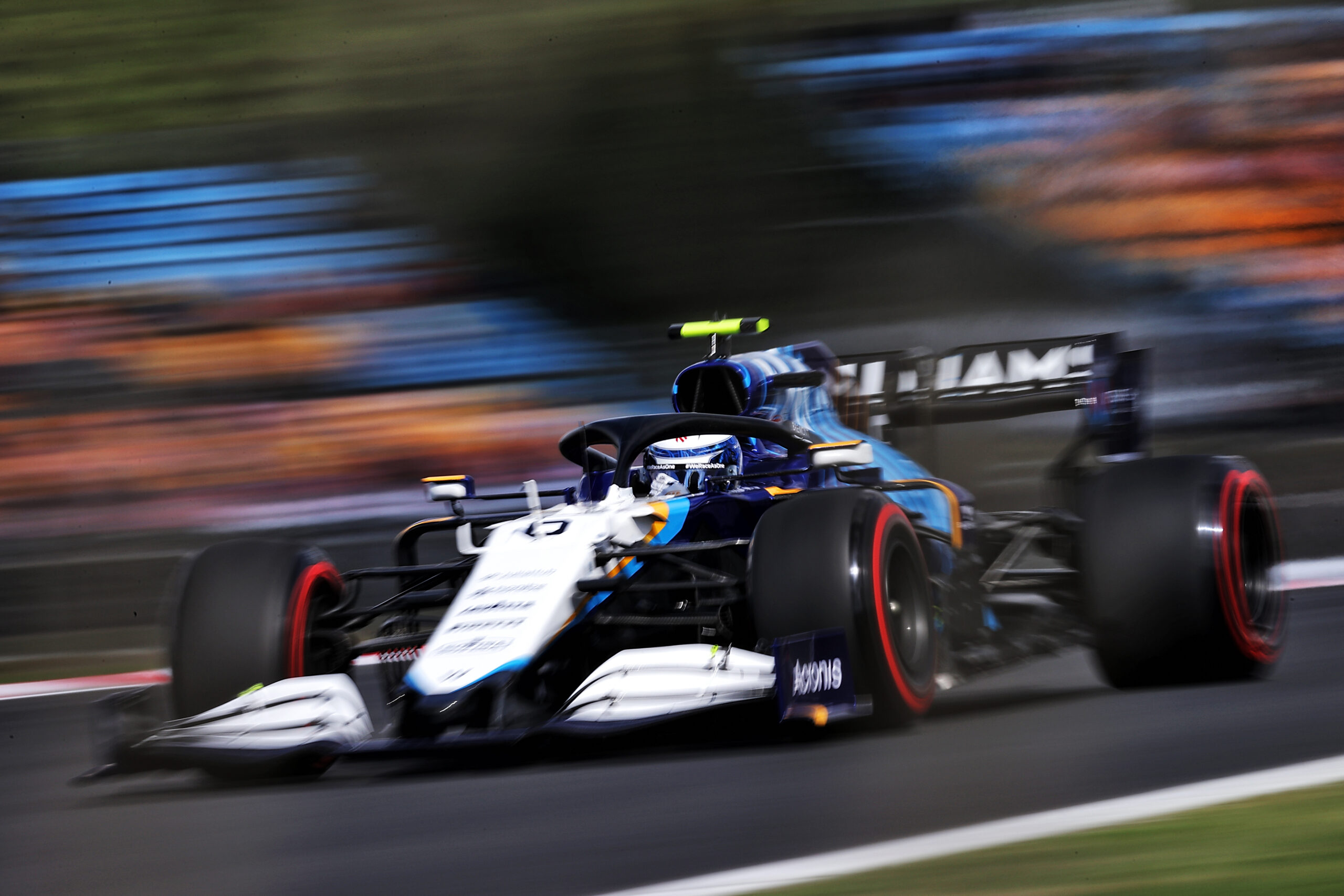 "I am delighted to announce this partnership with That's it™ and to help Williams Racing lead the way in hygiene strategy in sport. The safety of our employees and guests – both at the track and in the factory – is our top priority. By partnering with That`s it, we can provide the highest level of protection against bacteria and viruses."
Jost Capito, CEO of Williams Racing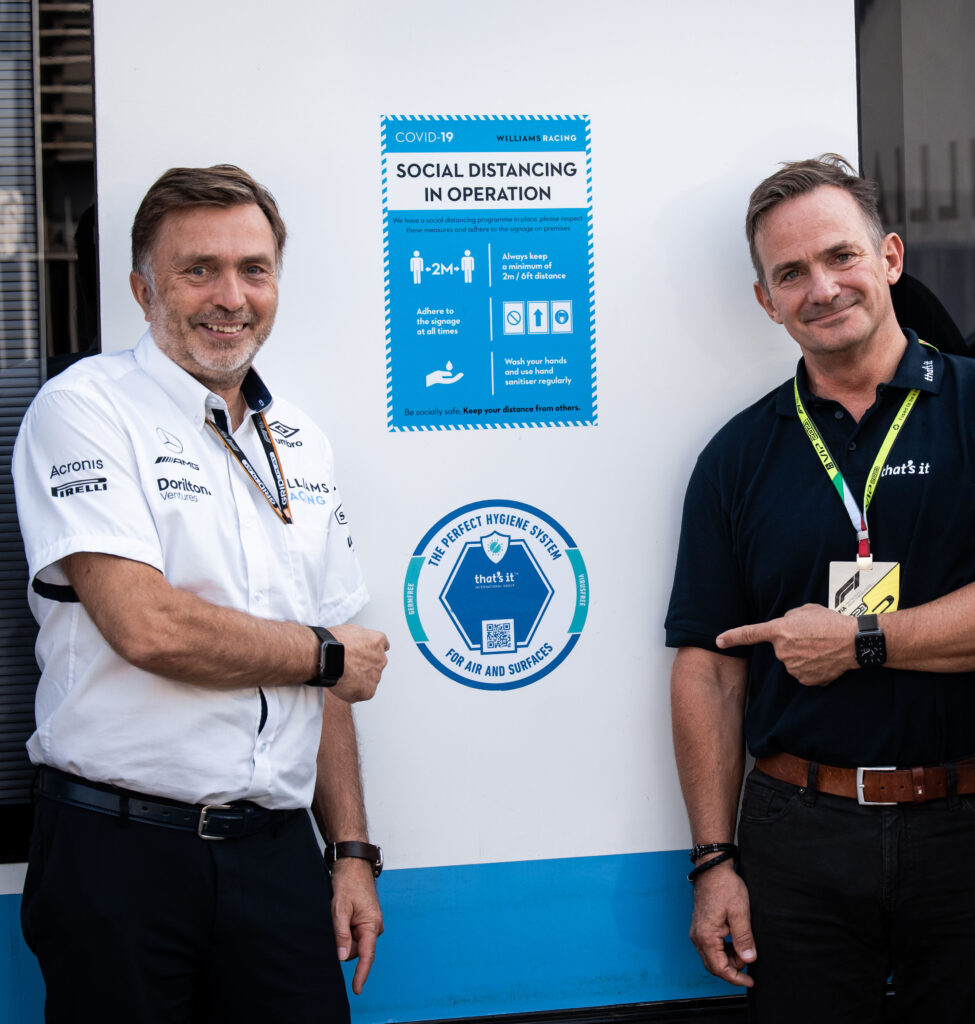 Full Speed
into Formula 1
For years, Formula 1 drivers have been driving safer and more protected on the world's racetracks. Thanks to new technologies, with the help of science and research. Now the first team in Formula 1 is also focusing on maximum safety in the fight against Covid 19. The British racing team Williams Racing is cooperating with the Berlin-based company That's it International GmbH and is protecting its team from virus infections with the That`s it ™ hygiene concept. Corresponding contracts for a multi-year partnership with the racing team from the British Grove were concluded in January.
As a manufacturer of innovative hygiene products and technologies, That`s it International GmbH will become the official partner, supplier and outfitter of the 7-time world champion driver (114 Grand Prix victories).
That`s it ™ developed with the beginning of the worldwide pandemic in Germany coating technologies that kill germs and enveloped viruses such as Covid 19 on surfaces and guarantee lasting protection against infections.
Under the partnership, all surfaces and rooms at Williams Racing's headquarters in Grove, UK, Motorhomes and hospitality areas at race tracks worldwide will be coated with That's it, to prevent the spread of germs and viruses and protect the team and guests.
Andreas Schaetzke, one of the founders of That's International GmbH, said, "We are proud and excited to support Williams Racing with our coating technologies. Having already celebrated success with that's it ™ in the hotel industry, gastronomy, food retail and car rental, we are now establishing and guaranteeing a new standard of hygiene for surfaces and air in Formula 1. Safety and sustainability are the outstanding unique selling points of our disruptive solution."
Jost Capito, CEO of Williams Racing: "I am delighted to announce this partnership with That's it™ and to help Williams Racing lead the way in hygiene strategy in sport. The safety of our employees and guests – both at the track and in the factory – is our top priority. By partnering with That`s it, we can provide the highest level of protection against bacteria and viruses."
All Williams Racing facilities coated with the products will carry a seal of protection from That`s it.
About
Williams Racing:
Williams Grand Prix Engineering Limited's core competencies are the design and development of racing cars to compete in the Formula One World Championship. As one of the world's leading Formula One teams, the company has secured 16 FIA Formula One World Championship titles since its foundation in 1977. Nine of these titles have been won in the Constructors' Championship in association with Cosworth, Honda and Renault. The remaining seven titles were won in the Drivers' Championship with Alan Jones, Keke Rosberg, Nelson Piquet, Nigel Mansell, Alain Prost, Damon Hill and Jacques Villeneuve.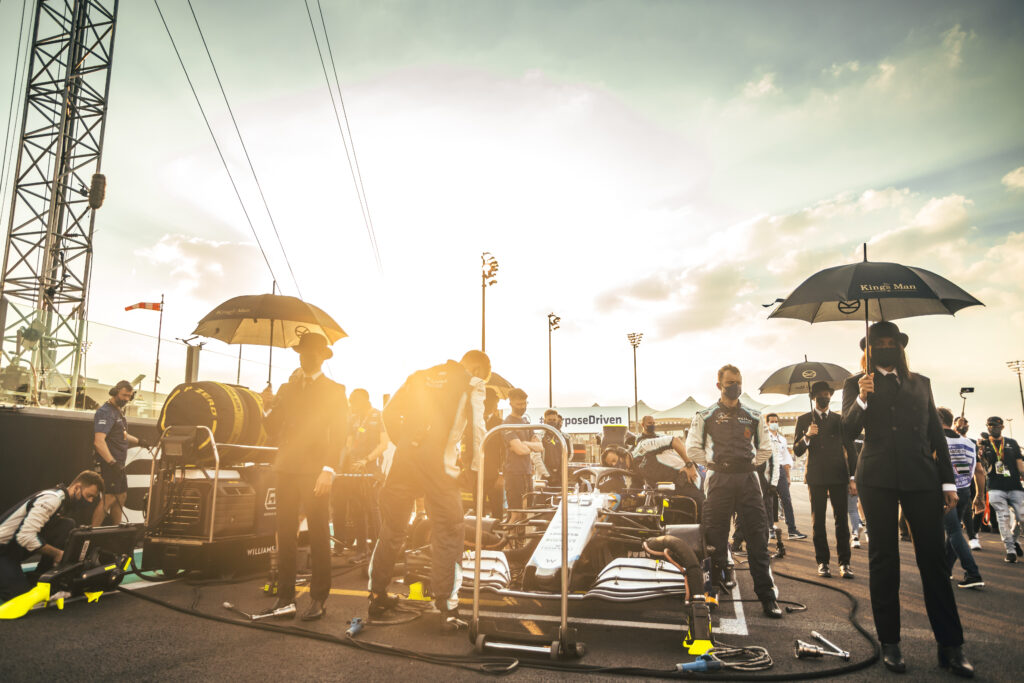 About That`s it:
that's it ™ was born in Germany in April 2020 with the first product generation. The process of the international expansion of the product and coating technologies with the brand that's it ™ was launched in Summer 2020. A team of dedicated scientists and entrepreneurs are today the leading figures behind that's it ™. Based in Germany with a team of around 25 people that's it ™ expanded very quickly in 2021 and is now in progress in over 30 countries for the go to market. This includes countries like China, India, Spain or UAE. That's International has two offices in Germany for the research and development in Ratingen and the daily business and operations in Berlin. Another office is in Spain, Marbella for the international expansion.